What do Captain America, Darth Vader, Cinderella, Mike Wazowski, Jeff Goldblum, and Apollo moon missions all have in common? You can stream content with them all on the brand spanking new Disney Plus streaming service. It was and still is one of the most talked about digital arrivals of the 21st century. Disney Plus, also known and shown as Disney+, is a streaming service that contains the majority of Disney's produced entertainment. It includes content from Walt Disney Studios, Pixar, Marvel Studios, 20th Century Fox, Lucasfilm, National Geographic, and so much more. It also comes with different plans, such as a strictly Disney plan or a bundle plan combined with Hulu and ESPN (ESPN+ included), which Disney already owns.
Back in April of this year, The New York Times wrote about the then up and coming Disney Plus streaming service being released relatively soon, "D-Day, as some in Hollywood called it" (Barnes). The buildup of tension as well as the launch of Disney's streaming service was a turning point in the streaming wars. The prediction of this article said that there will be "roughly 500 films from Disney's library, including new movies like Captain Marvel, and 7,500 episodes of old Disney-branded television shows like Hannah Montana" that will anchor Disney Plus (Barnes). Disney's CEO, Mr. Bob Iger, called the Disney Plus library "a treasure trove of long-lasting, valuable content that no other content or technology company can rival" (Barnes). This New York Times piece also slightly bashed the newer Apple TV+ streaming service. Iger's announcement was seen as positive for the future as well as challenged Apple, whose streaming pitch did not go so well. Disney Plus not only rivals Apple's new streaming service, but existing services of Netflix, Hulu, and Amazon Prime.
Dialing time back a notch, the transition from owning physical DVDs to owning subscription accounts on digital streaming services was not that long ago. Netflix even started as a DVD rental business and just recently started their service of streaming back at the end of 2006, early 2007. A variety of consumers have a variety of reactions and thoughts towards this shift of physical to digital. One article from a Winter 2017 Cinéaste edition has one man by the name of Richard Brody ask about the factor of bandwidth and whether it will stay up to par and up to pace with its consumers (Brody, 30). He says that he dislikes streaming content because it can still freeze up with good internet service (Brody, 30). Another man by the name of George Feltenstein argues that "there is no other medium capable of delivering so high quality a home entertainment experience today as UHD 4K Blu-ray with HDR" and "while streaming services provide convenience, they are also constrained by limitations of content, as opposed to permanent ownership" (Brody, 32). Feltenstein is saying that the video and audio qualities allowed by physical DVDs are much greater than that of streaming as well as we don't have to worry about losing access to what we own whereas streaming services drop movie and television show titles here and there, sometimes with no return (I still haven't forgiven Netflix for taking down Mean Girls). The change in appearances of streaming services from 2017 to 2019 has grown positively because internet is faster – for those who can afford it – and we are given a variety of content choices, including some services' original content, which has improved the way we watch movies and television shows.
Disney Plus' biggest streaming service rivals are Netflix, Hulu (when Disney+ is subscribed to without the Hulu add-on), and Amazon Prime. Focusing on Netflix, their MarketLine Company Profile from early 2019 shows that their 2018 fiscal year revenue was increased by 35.1% to give them $15,794.3M (MarketLine Company Profile). It also reported that their threats included "technological changes" and "intense competition" (MarketLine Company Profile). Netflix is a profitable and still relatively new company when it comes to providing a streaming service. It has paved the way for other streaming services and given itself as a successful business model in the technological world. It has been so successful that other streaming services look like it … a lot. Check out the comparison between the Netflix and Disney Plus home pages. On the top is Netflix and on the bottom is Disney Plus (both screenshots from my accounts on my Mac).
There are "'recommended for you' rows of suggested shows and movies as well as the option to 'continue watching' programs" as well as "users can make a personalized avatar using characters from Disney's intellectual property, including Buzz Lightyear and Moana" (Barnes). The rows of content and the creation of your own avatar for Disney Plus looks extremely similar to Netflix and their layout. Hulu also offers rows of content and I think that's how Apple TV+ looks as well (I don't have it). There's also original content for most, if not all streaming services. Netflix has Stranger Things, Disney Plus has The Mandalorian, Hulu has The Handmaid's Tale, and so on. Let's cut to the chase and talk subscriber numbers. When Netflix launched their streaming service, they acquired another 1.18 million subscribers to their already 6.3 million count worldwide. Disney Plus has barely been released one month and already has a little over 10 million subscribers. The fact that Disney Plus already has 1/15th that of Netflix's numbers and it's only been out for one month is insane. To put it into perspective, it took Netflix a whole year to gain a little more than 1 million subscribers when they started streaming. Disney Plus has acquired 10 million in one month. Like I said, insane.
The reason Disney Plus has already had so much success is because of its pricing and content. The price you ask – only a small fee of $6.99/month. It also has different plans, such as the aforementioned bundle plan with Hulu and ESPN+ for a still relatively small fee of $12.99/month. Compared to Hulu streaming ($5.99 with ads and $11.99 without ads) and Netflix ($10.99/month), Disney Plus is relatively cheap for everything that comes with it. It was also announced that if you are a Verizon member, you get Disney+ for free for a whole year! You lucky Verizon bastards.
Moving onto content (which I already went over in the beginning, but will tell you again to show you what a sheer power studio this almost-monopoly Disney is), Disney Plus offers the majority of Disney's produced entertainment, including: content from Walt Disney Studios, Pixar, Marvel Studios, 20th Century Fox, Lucasfilm, National Geographic, and so much more. When I was doing research for this essay, I stumbled across real evidence of the saying history repeats itself. In 1954, the show Disneyland was premiered (Telotte, 100). This show not only was a hit, but was hosted by none other than Walt Disney himself! Funny how you think someone was way before your time but come to find out you only missed him by 32 short years.
Anyway, the Disneyland show "pointedly sold both old and new Disney: by packaging its large archive of short cartoons into thematic programs; by condensing or serializing its animated and live-action features; by creating sneak-preview episodes that promoted both new releases and films that, with its unique releasing plan, the studio regularly rereleased to ever-increasing profits; by pioneering 'behind-the-scenes' or 'making-of' documentaries that publicized the latest films; and by regularly reporting on the building and subsequent development of the Disneyland park" (Telotte, 101). So, what I'm telling you, is that Disney already put old and new content onto a new media technology and it worked out for them. Disney Plus offers a show called The Imagineering Story, which is an inside peek of Disney's Imagineers and how they create and build Disney theme parks around the world. Disney Plus has The Mandalorian, which is a new character and story from the Lucasfilm Star Wars universe. Adding this to the content they have already produced, all the way back to 1937's Snow White, Disney Plus has yet again combined old and new. Disney had tried and succeeded both in 1954 and 2019 in putting their content onto new technological media services, thus history repeats itself. So cool to see evidence of this in real life.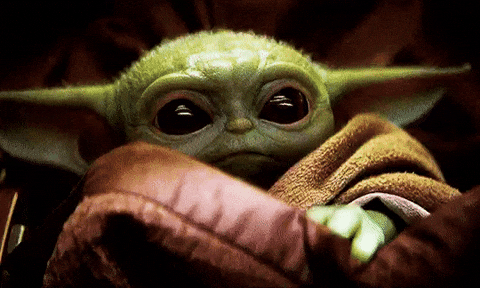 Moving onto the advertising part of the Disney Plus streaming service, it's quite a wild ride. Not only did they make multifarious promotional videos, my favorite one readily available on YouTube (and the one I made), but they got free advertising when their service crashed on day one. How does someone get free advertising when their product goes wrong? Disney was able to do just that. On the day of the launch of Disney Plus, there was a trending hashtag of #DisneyPlusFail. Upon further research of the tag throughout the day, it seemed that Disney had not taken enough of the proper technological precautions because there were too many users trying to stream and watch. You would never think that having too many subscribers as a negative thing. However, it did gain such popularity that cultural memes (and memes of memes – memeception) were made about it, including one of my favorites:
In their launch, causing the #DisneyPlusFail hashtag to blow up, and the amount of Snapchat, Facebook, and Instagram stories, Disney Plus was gaining free advertising throughout the whole process. So, not only are the kids at home seeing Disney+ advertisements between their shows on television, but teenagers, young adults, and many more demographics are getting both free and paid-for advertisements for the streaming service on their social media platforms. Therefore, Disney+ is not only becoming a monopoly of owning movie, product, and character rights franchises, they're becoming a monopoly of social media via free advertising from their happy (and in the case of #DisneyPlusFail, frustrated, yet loyal) fans.
Lastly, and best said by Telotte, "Disney has … developed an effective internet presence that it uses, with growing sophistication, to entertain, to inform audiences about its latest productions, and, of course, to sell all things Disney, including artifacts from its theme parks, hotels, and movie productions. Through these many initiatives, it has become one of the world's largest and most powerful media and entertainment companies, a giant that today largely stakes out the technological path that other entertainment companies follow" (16).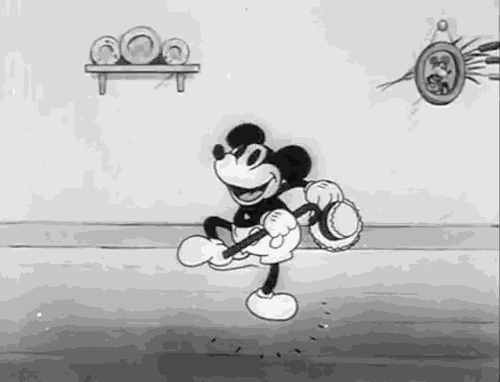 Sources
Barnes, Brooks, and John Koblin. "Disney Plus Streaming Service Is Unveiled to Hollywood Fanfare." The New York Times, The New York Times, 11 Apr. 2019, https://www.nytimes.com/2019/04/11/business/media/disney-plus-streaming.html.
Brody, Richard, et al. "From Disc to Stream: A Critical Symposium on the Changing World of Home Video." Cinéaste, vol. 43, no. 1, 2017, pp. 30–40. JSTOR, http://www.jstor.org/stable/26356824.
"MarketLine Company Profile: Netflix, Inc." Netflix, Inc. MarketLine Company Profile, Sept. 2019, pp. 1–44. EBSCOhost, search.ebscohost.com/login.aspx?direct=true&db=bth&AN=139115776&site=ehost-live&scope=site.
Telotte, J. P.. The Mouse Machine: Disney and Technology, University of Illinois Press, 2008. ProQuest Ebook Central, https://ebookcentral.proquest.com/lib/emory/detail.action?docID=3413989.